CoolVit is pure water enriched with valuable vitamins. With the right mix of vitamins, the CoolVit range delivers the desired effects. Three different recipes, each with its own mix of fruit flavours, promise to offer a powerful alternative for your everyday need to maintain a balanced and healthy lifestyle. CoolVit Balance, Sport and Active. Enjoy the desire for life!
CoolVit's three unique blends of powerful vitamins offer to your body all the energy that it needs in order to sustain a healthy and balanced performance throughout the day. The vitamins that have been included in CoolVit own proven attributes that provide the desired effects of relaxation, action or health defense.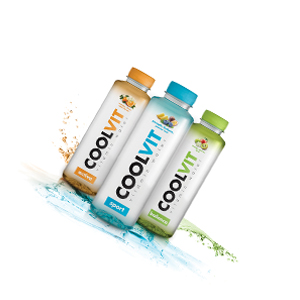 No results found in this location. Please try again.